Retailers
Andre Michael launches collection featuring Greenland Ruby gems  
Andre Michael will present the collection to retailers at the Company of Master Jewellers (CMJ) spring trade event at the Hilton Birmingham Metropole on 5 and 6 March, 2023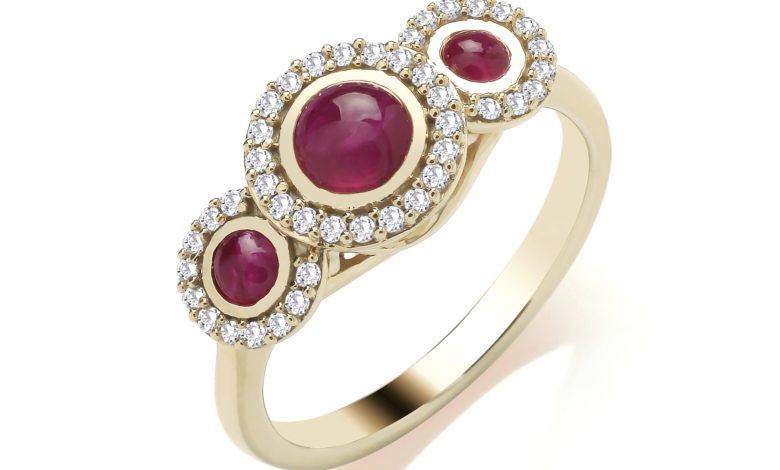 Fine jewellery supplier Andre Michael has launched a new collection of diamond jewellery featuring responsibly sourced, cabochon-shaped rubies and pink sapphires mined by Greenland Ruby.
The pieces are now available for retailers in the UK and Ireland.
Andre Michael will present the collection to retailers at the Company of Master Jewellers (CMJ) spring trade event at the Hilton Birmingham Metropole on 5 and 6 March, 2023. 
Retailers will be able to offer this commercially-priced collection, including rings, earrings and pendants, as white-label products featuring Greenland Ruby stones.
Hatton Garden-based Andre Michael is one of the first suppliers of Greenland Ruby gemstones, set in fine diamond jewellery, to the UK and Irish markets.
The rubies and pink sapphires are extracted at a mine site operated by Greenland Ruby in Appaluttoq, Greenland, in corundum bearing rock believed by geologists to be one of the world's oldest rock formations. 
The stones are mined, cut and polished adhering to responsible best practices, and fully respecting human rights and environmental laws. 
The rubies and sapphires are also traceable from mine-to-market, representing a "consistent supply" for designers' and brands' jewellery assortment needs.
Michael said: "Retailers will be able to tell the story to their customers that these lovely red rubies and pink sapphires are fully traceable and responsibly sourced from Greenland."
The jeweller is planning to offer a bespoke service for retailers to incorporate a premium range of gemstones from Greenland Ruby into jewellery.